Our Development process is user experience driven. This ensures that app we create are simple, efficient and easy to use.
We have stopped optimizing for programmer and started optimizing for user.
Our App developers are responsible for building, testing, and deploying your mobile apps. Our experts are skilled in programming languages best for mobile apps across multiple platforms. These app development programming languages include Java, Swift, Python, Objective-C, Ruby, PHP, and more. As you look for an app development company to help you with your mobile app, consider platform compatibility – Android, iOS, cross platform – and the programming languages the developer may need experience with. These criteria will narrow your search. Next, consider the features your app needs. More complex apps require more development skill and will be more expensive.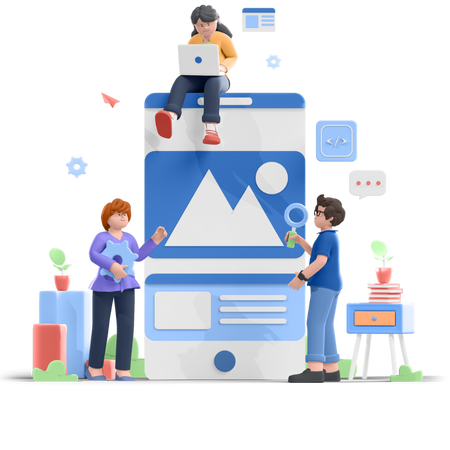 App Development Services We Provide